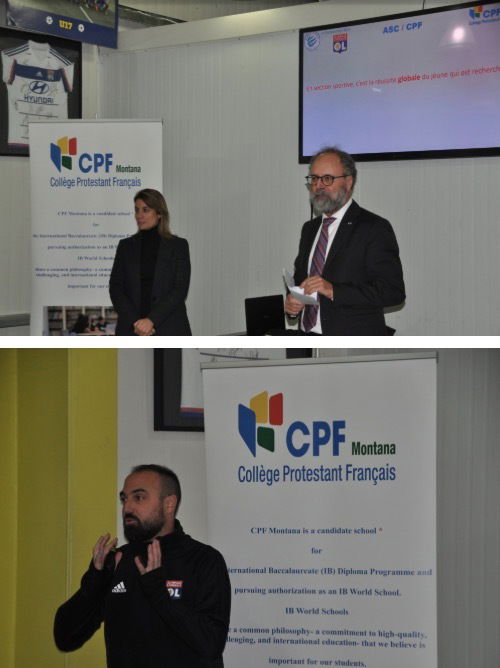 On January 8, Athletico & CPF's new program was introduced to the parents in a conference which was held in Dbayeh. School's Principal Bruno Jacquier & Vice Principal Manal El Sammak, visited Athletico to explain alongside our Technical Director Stephane D'Urbano, the main objectives of this project on the educational, athletic and social level.
This program is a major stepping stone for our club, as we have been advocating the importance of balancing sports and studies and the benefits resulting from both. We want to thank the CPF for being an outstanding partner in making this happen and look forward to invest in the first generation of this unique Sports-Studies program.
CPF Montana & Athletico will provide the kids a high educational level in both sections French & English with the ability to train intensively by integrating Football sessions in the school's syllabus in addition to a medical follow up by the club's physiotherapist.
To know more about this program, you can request a one on one meeting with our management team by emailing operation@athleticosc.com